---
McMinn County Airport
The Gateway into McMinn County
http://www.athensair.net/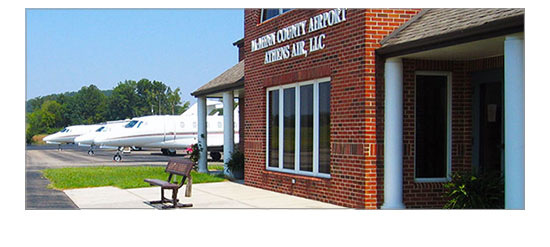 The McMinn County Airport is often the gateway into McMinn County for visiting dignitaries, politicians, corporate executives and manufacturing company employees.  In many cases the airport and the individuals destination are the only part of McMinn County that the individual sees.
The main emphasis of the airport is on business and industrial service.  Seventy five percent of traffic through the airport is business related.  The remainder is personal or recreational activities.  Three thousand plus operations a year are handled by the airport facility .  The airport is used by many factories between Chattanooga and Knoxville.  Many companies will choose the McMinn County airport over the Chattanooga and Knoxville airports for convenience.  The rural setting offers easy access and departure from the facility.  The handling and transportation of  freight for local factories are important duties for the airport and its staff.
The airport offers several family oriented recreational activities.  Flying lessons are offered for everyone from the  weekend hobbyist to the airline transport professional.  All lessons are computerized.  Located on the field of the airport is the Swift Museum.  Every year on Memorial Day weekend the Swift Museum hosts the Swift Convention for the popular aircraft.  This event is open to the public.  The airport also offers tours of the airport for local groups. 
As the result of numerous improvements to the facility, such as a new terminal, apron, parallel taxiway, lengthened runway, fuel system and t-hangars, the airport was selected the most improved airport in Tennessee.
---
Quick links